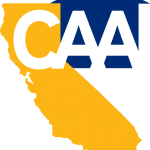 Matthew Tarr, Great North Bay Homes's Broker-Officer, is a member of the BAREIS MLS®
BAREIS MLS® is the broker-owned multiple listing service serving real estate professionals throughout the beautiful counties of Marin, Sonoma, Napa, Solano, and Mendocino in Northern California. Since 1997, BAREIS MLS® has provided members with personalized service and support, accurate and extensive listing data, broad listing distribution and powerful technology tools. BAREIS MLS members enjoy access to property data throughout California and across the nation, ensuring BAREIS' members remain their clients' trusted advisor for the North Bay and beyond.
As part of the NorCal MLS Alliance data integration project, BAREIS members enjoy access to data from seven other Northern California MLSs, all conveniently located within the BAREIS home MLS system. The Alliance currently provides members of participating MLSs access to listing data in the following counties Alameda, Amador, Butte, Colusa, Contra Costa, Marin, El Dorado, Mendocino, Merced, Monterey, Napa, Nevada, Placer, Sacramento, San Benito, San Francisco, San Joaquin, San Mateo, Santa Clara, Santa Cruz, Solano, Sonoma, Stanislaus, Sutter, Yolo and Yuba.